COLORADO'S TOP RATED LOCAL®
CUSTOM LANDSCAPE PROFESSIONALS
Landscape Construction Foreman
Leading the Way in Transforming Outdoor Spaces
Are you an experienced leader in the landscaping industry with a passion for creating breathtaking outdoor spaces? Showcase Landscape & Irrigation is seeking a highly skilled and motivated individual to join our team as a Landscape Construction Foreman. Based in the stunning Northern Colorado Area, this full-time, exempt position offers an exciting opportunity to lead a landscape construction crew and bring our client's vision to life. Apply today to join the Showcase Landscape & Irrigation team!
Location: Northern Colorado Area
Position: Full Time, Exempt
Experience: 4 Years Minimum Landscape Construction Experience
As a Landscape Construction Foreman, your primary responsibility will be to lead a landscape construction crew of up to eight members in implementing stunning landscape projects throughout Northern Colorado. With your strong leadership skills and extensive knowledge of landscape construction, you will play a key role in ensuring the successful completion of our projects.

Key responsibilities include:
Leading and managing a crew: You will oversee the day-to-day operations of the landscape construction crew, ensuring all team members are working efficiently and effectively. Your excellent leadership skills will empower and motivate the team, promoting a positive and productive work environment.

Maintaining accurate records: As the Landscape Construction Foreman, you will be responsible for keeping detailed records of project progress, materials used, and any necessary documentation. Your organized approach will ensure smooth project management and streamlined communication with clients and team members.

Promoting job worksite safety: Safety is our top priority at Showcase Landscape & Irrigation. You will enforce and cultivate a culture of safety on the job site, ensuring that all team members adhere to safety protocols and guidelines. Your commitment to creating a safe work environment will minimize accidents and injuries.

Providing excellent customer service: Our clients are at the heart of what we do. You will interact with clients on a regular basis, building strong relationships and ensuring their satisfaction throughout the project. Your exceptional communication skills and customer-centric approach will exceed their expectations.

Exhibiting pride and quality workmanship: At Showcase Landscape & Irrigation, we take pride in our work. As the Landscape Construction Foreman, you will lead by example by consistently showcasing exceptional workmanship and attention to detail. Your commitment to delivering high-quality results will elevate our projects to the next level.

Qualifications
To thrive in the role of a Landscape Construction Foreman at our Northern Colorado landscaping company, you should possess:
Minimum of four years of landscape construction experience: We are looking for candidates with a strong background in landscape construction. Your experience should include a variety of projects showcasing your expertise in various aspects of the field.

Leadership and teamwork skills: As the foreman, you will be responsible for leading a crew and working collaboratively with team members. Strong leadership, communication, and interpersonal skills are essential to effectively manage the crew and foster a positive and united team environment.

Attention to detail and organizational abilities: The Landscape Construction Foreman must be detail-oriented and organized, as accurate record-keeping and project management are critical to the success of our projects. Your ability to stay organized and focused amidst changing priorities will contribute to the smooth operation of our team.

Customer service mindset: Providing top-notch customer service is a core value at our landscaping company. Your ability to communicate effectively with clients, address their concerns, and meet their needs throughout the project will be instrumental in maintaining our reputation for excellence.
If you are ready to take on a leadership role in landscape construction and join a reputable company that values quality and customer satisfaction, apply now to become our Landscape Construction Foreman. Join Showcase Landscape & Irrigation in creating breathtaking outdoor spaces throughout Northern Colorado.
FILL OUT THE FORM BELOW TO APPLY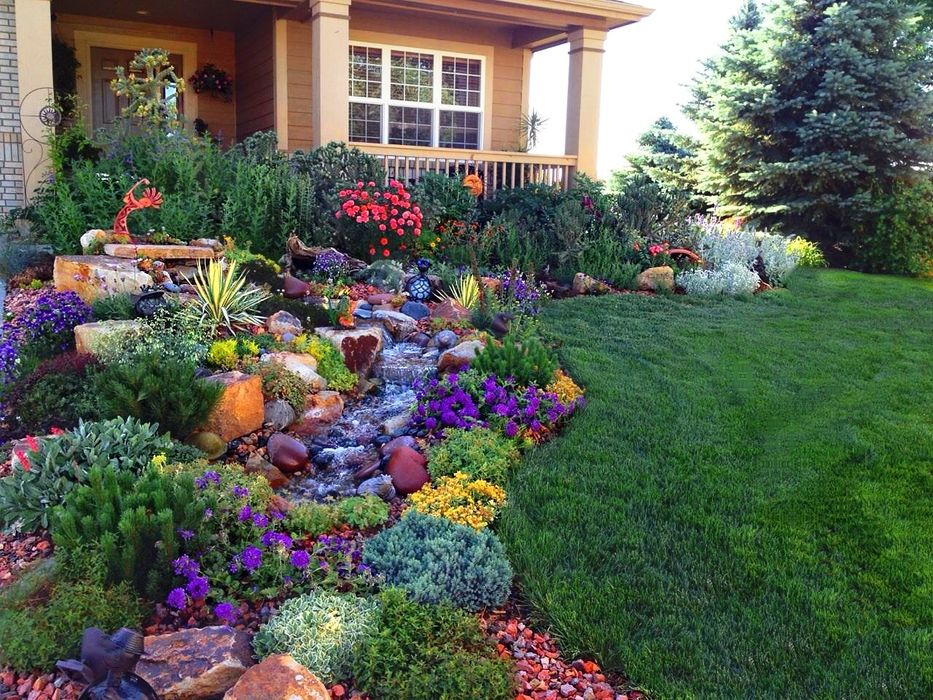 Expert Designs
Showcase Landscape is locally owned and operated. We service Loveland, Fort Collins and surrounding areas.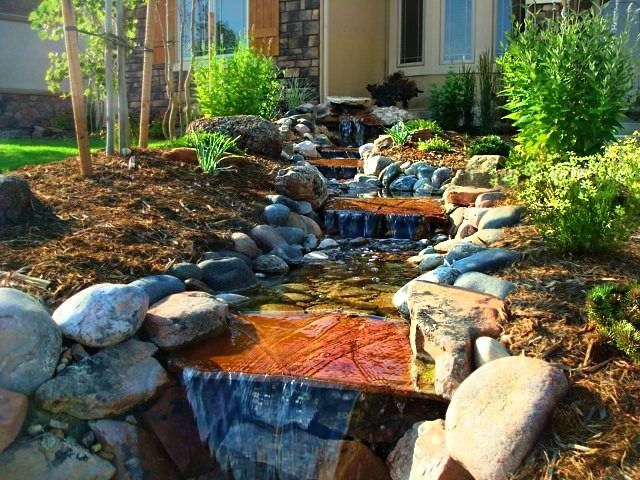 Professional Services
Showcase Landscaping specializes in developing high quality and sustainable landscape design plans.