COLORADO'S TOP RATED LOCAL®
CUSTOM LANDSCAPE PROFESSIONALS
Landscaping Tips
When you're creating the home of your dreams or changing up your outdoor spaces, finding the right way to make everything feel cohesive and inviting can be difficult. Instead of being frustrated and doing it all on your own, Showcase Landscape & Irrigation is here to help with landscaping tips for our Northern Colorado community members! Browse our short articles on this page to learn more about landscape tips for creating a comfortable, inviting, beautiful landscape that's thriving and full of life! If you're ready to work with a top-quality landscape company in Northern Colorado, contact us today to get started!
It is the time of year again when it is fun to throw some burgers on the grill and have your closest friends and family over outside to enjoy the season. Show off your special backyard with some of these lawn care, decorating and landscaping tips from us — for free!

Greenery
The most important aspect behind a beautiful lawn is having healthy and colorful greenery. Adding flowers to your yard in a garden or simply in pots around certain points of the landscape not only looks nice, but it makes the grass appear greener in your lawn. Hanging pots always look good, and to accentuate the dinnerware, plant flowers that match your china or vases.

Lighting
Using decorative and appropriate lighting for your event is essential for the party to last after dark. There are many ways to accomplish this. You can use decorative electric lights that can spread out across your lawn, or dust off those Christmas lights so they can be used in summer, too. Also, you can place a wine glass upside down over tea candles if you do not have holders for them.

Furniture
Arrange your lawn furniture in a place near what you want accentuated. If you want to show off your new grill to the guys then set up some furniture around the grill, if you want to show off the new annuals you just planted, then place your furniture around and near them.
If there is a bigger outdoor home project that we can assist you with, whether it be irrigation based or landscaping based, we want to help you get that perfect lawn for you and yours. Enjoy summer and do not hesitate to contact the top Northern Colorado landscapers at your convenience!
Five Landscaping Improvements For Your Colorado Home!
With 300 days of sunshine a year, it is no wonder why we love spending our time outdoors hiking in the foothills, skiing in the mountains, or relaxing in our backyard while enjoying those world-class sunsets. If you are looking to spend more time outdoors below are a few ideas for improving your landscaping for a more enjoyable experience.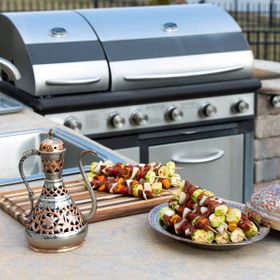 Outdoor Kitchen / Barbecue
Cooking outside brings people together. Whether you are grilling up steaks for the 4th of July or hosting a neighborhood BBQ, an outdoor kitchen or barbecue is simply a must-have.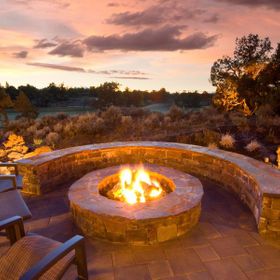 Fire Pit
There is something about fire pits that just seems to speak to us on a deeply human level; roasting marshmallows, telling stories, and just staring into the flames as you relax after a hard day's work.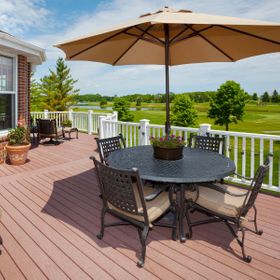 Deck / Patio
Decks and Patios are perfect places to enjoy the company of your friends and family, whether you are enjoying the midday sun or watching it set on the mountains, you are sure to love spending time with your loved ones.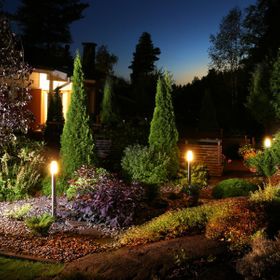 Lighting
While the sun and moon are great for illumination, they are not always shining bright. Landscape lighting is great for illuminating your porch after dark, while accent lights can be used to create a more unique landscape.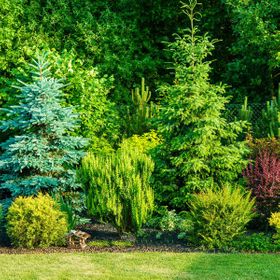 Trees
Trees are great for so many things; producing shade, increasing bird presence, and even increasing your home's value. When you decide to plant trees or shrubs around your home, be sure to use native trees for a more hassle free experience.
Three Reasons To Add A Raised Garden Bed To Your Landscape Design
If you are thinking of adding more plants to your landscaping you may want to consider using a raised garden bed rather than planting in the ground. If you have never considered a raised garden bed or are on the fence about the idea, below are our three favorite reasons to add a raised garden bed to your garden landscape design.
Reduced Body Strain:
By bringing the dirt up in a raised garden bed you tend to your plants in an upright position, rather than getting on the ground. While this may seem minor, if you are caring for more than a couple plants, your body will thank you greatly.
More Space for Roots:
Raised garden beds allow you to determine what your soil is composed of, rather than the rock-filled clay that we find in Northern Colorado. Fewer rocks means more room for your plants to stretch their roots.
Less Weeds and Pests:
By lining the bottom of your raised garden bed with landscape fabric, or placing your bed on a solid surface such as a patio, you can greatly reduce the amount of weeds that will show up in your garden. As for pests, while they will always be looking for a way into your garden, having to climb up a raised box will present a challenge that many pests would rather forgo for lower hanging fruit.
While these are our top three reasons to add a raised garden bed to your landscape design, there are many more reasons to use raised garden beds in your yard; why do you have a raised garden? If you are looking for ideas for your garden visit our home gardening portfolio and are ready to build, contact Showcase Landscape & Irrigation for all of your gardening and landscaping needs. Our local landscaping company would love to hear from you!
Work With the Professionals At Showcase!
Getting started with a team of professional landscape specialists doesn't have to be intimidating or difficult when you work with Showcase Landscape & Irrigation! Contact our landscape company to help you bring your dream yard or commercial landscape to life in no time, or browse our website to learn more about our services and to see some photos of our past work.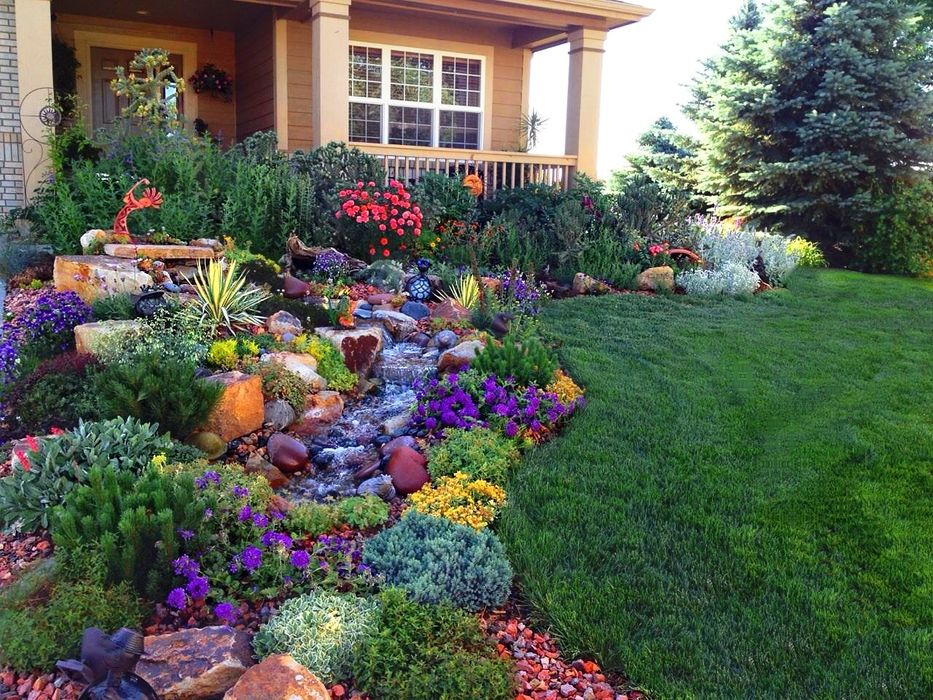 Expert Designs
Showcase Landscape is locally owned and operated. We service Loveland, Fort Collins and surrounding areas.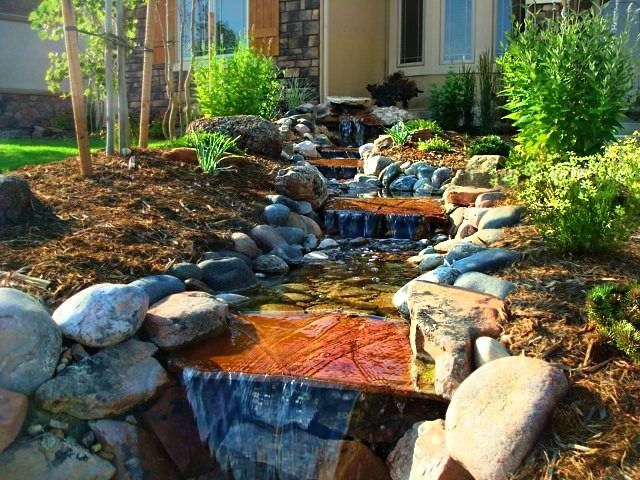 Professional Services
Showcase Landscaping specializes in developing high quality and sustainable landscape design plans.